The city of Turin is a nerve center for culture and business in Italy. It houses the headquarters of automotive giants like Fiat, Lancia, Alfa Romeo and is even referred to as the automobile capital of the country. Our story today is about a home here, but it is far away from the city's busy streets and commercial buzz. It is infact located in the silent hills in the outskirts of Turin.
At first glance, this house reminds me of an aviary. The serene greenery around the house just merges into the forest. Very peaceful.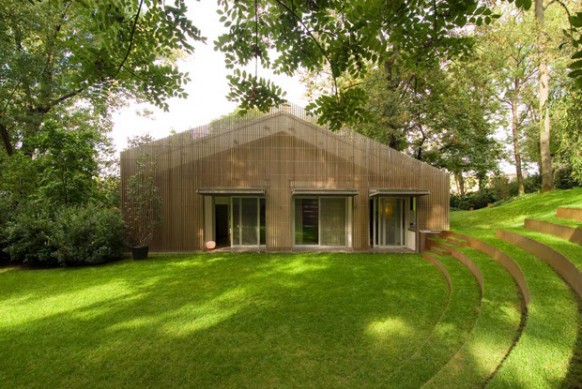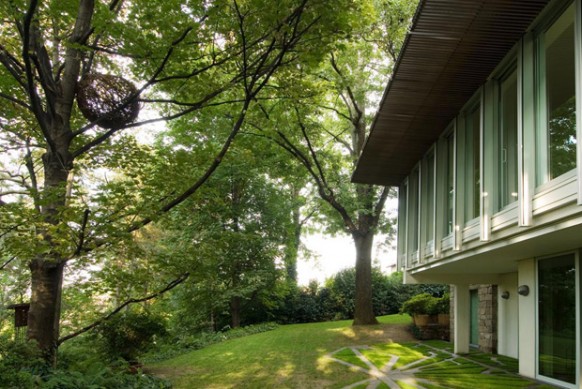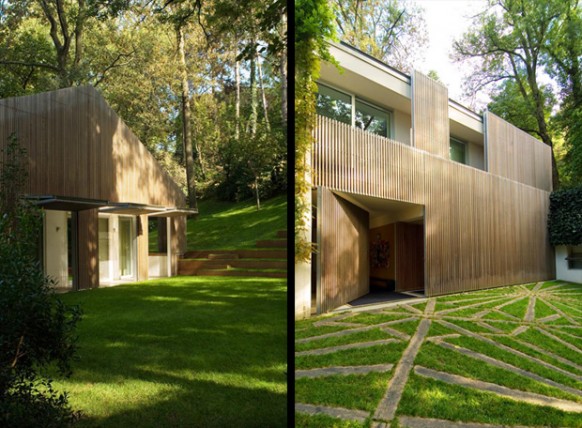 And seriously, how many home gardens come with an attached amphitheatre ?