The interiors look just as beautiful, with light wooden floors and big windows that allow plenty of light. Check out the Eero Aarnio Adelta ball chair.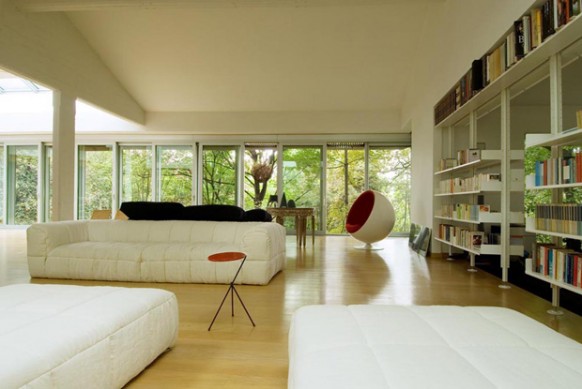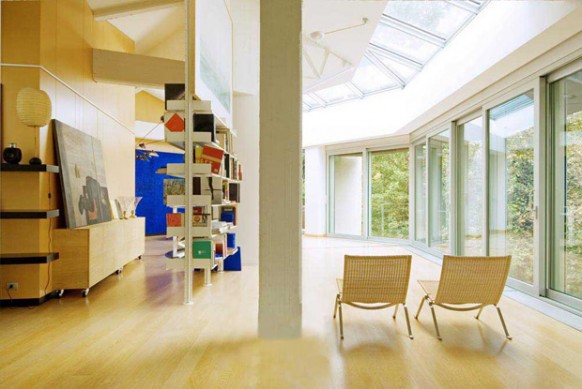 I wouldn't mind picking up a book and settling down on one of these cushions.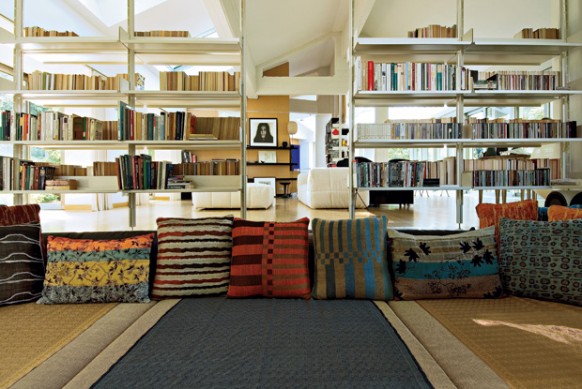 The staircase which is in the form of helix, tailor-built with metal and wood, leads to the first and second floors. The first floor is devoted to the common areas with kitchen, dining room and living.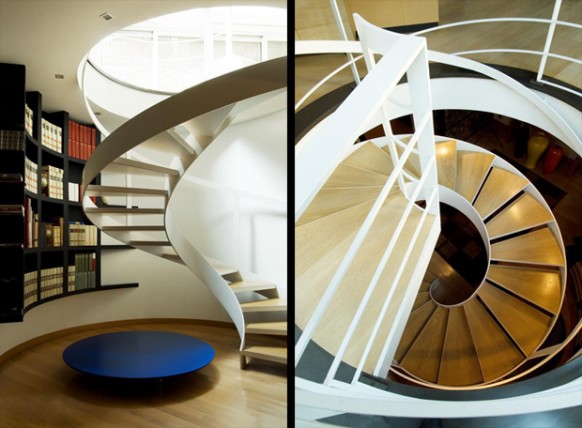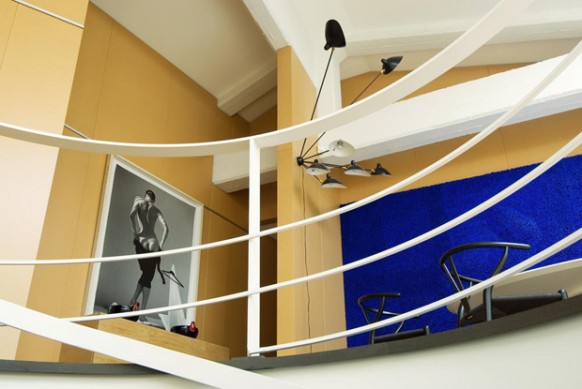 Wait a minute. Is that the Lip Sofa there in the bedroom?